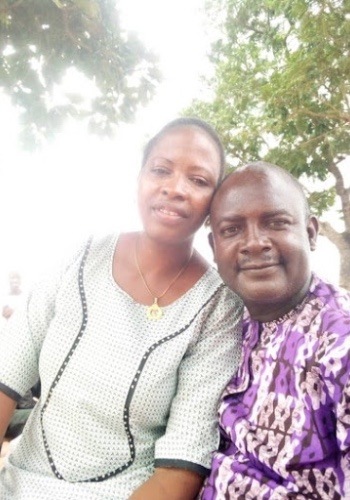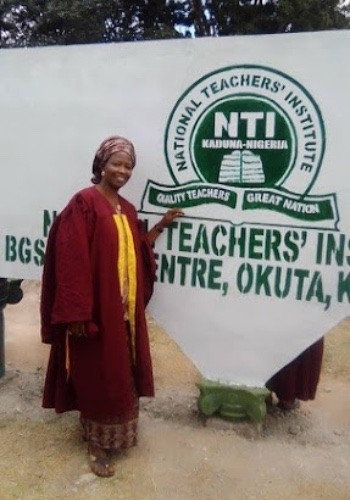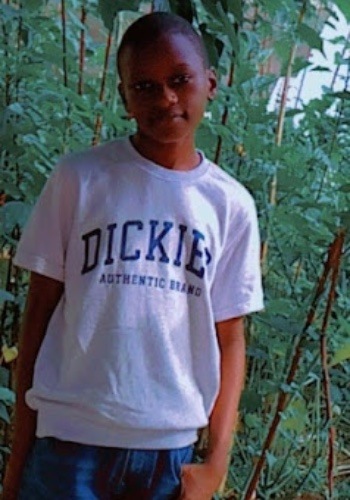 While serving as Carole Simmons' translator in culturally Muslim Fulani camps out in the Egbe, Nigeria bush for about 15 months in 2004-2005, young Fulani believer Blessing, got her GED equivalent, enabling her to go to seminary after Doyle and Carole Simmons returned to the US.
During that time, she married a pastor in her home church in Abuja, and a year later they were blessed with their only son Elim. Currently, their son Elim is in middle school equivalent, living with a pastor's family in Abuja. He was taken there at age 9, about 3 years ago, because no suitable school is available where they live (photo far right below). They spend some time with him each summer, either in their home or in Abuja.
Since 2008, Pastor Sunday and Blessing have undertaken a discipleship ministry in Okuta, Blessing's hometown area in far western Nigeria. At first, they discipled untrained pastors in local Baptist churches in the area, then other church members and couples, whom they taught the biblical view of marriage, so different from their Muslim heritage. Then, they evangelized and discipled new believers in the semi-nomadic Fulani camps in their area, planting some small churches.
Earlier this year WCC assisted them with funds to remodel a small building for a discipleship training center for leaders. At present, they are focusing on discipleship to families in the Fulani camps nearby. Blessing also just graduated from her 3-year teacher training program (photos below).
Blessing's family has experienced multiple major health challenges this year, including a several week hospitalization of her 90-year-old father who lost a lot of skin from his leg from a serious reaction to a medication, the death of a nephew after a ruptured appendix, the loss of a niece's first child after a ruptured uterus, and the recent 2-week hospitalization of her mother due to a life-threatening illness.
Pastor Sunday and Blessing request prayer for:
Effectiveness of their ministry: salvation of the Fulani in the new camp they have set up, Gure Mobu.
God's Word would grow to maturity in those they are discipling.
Health for their families, particularly their aging parents.
Protection for them as there are security concerns in their locations.