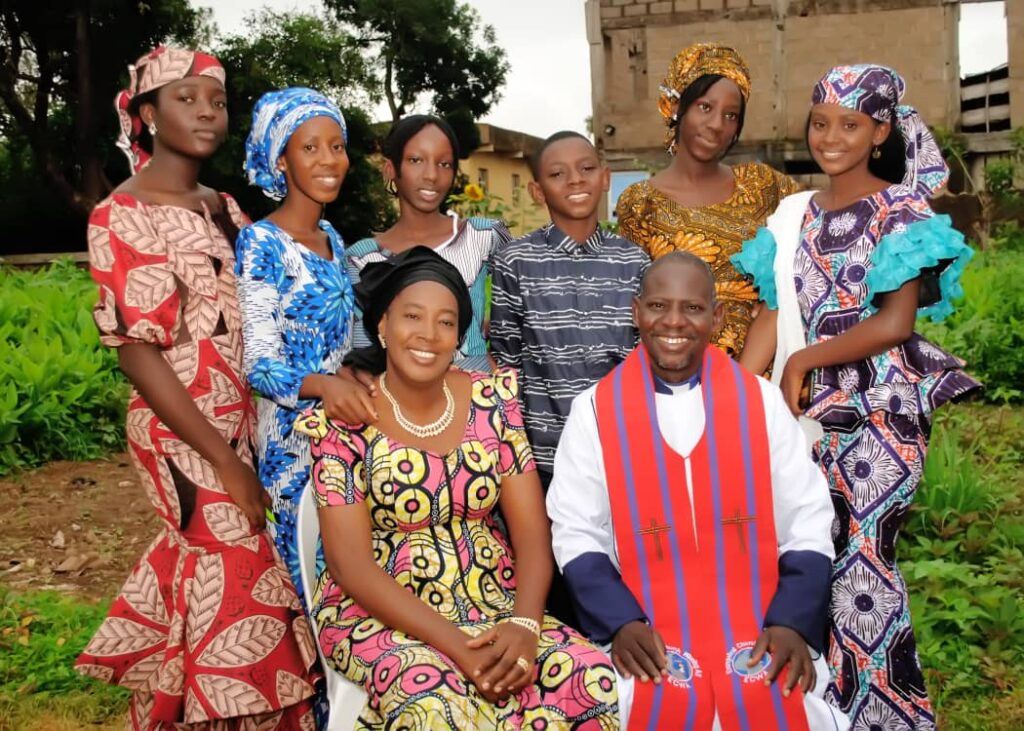 Fulani pastor Babangida and his wife Maimuna lived in Egbe, Nigeria when Doyle and Carole Simmons met them in the summer of 2003. Babangida was their main translator while they served with SIM (Serving in Mission) showing the Jesus film in Fulani camps out "in the bush" at night. Later he planted multiple small Fulani churches in the area before being sent to Kantchari, Burkina Faso by EMS (Evangelical Church Winning All Missions Sender). There he did evangelism, discipleship, and training of new pastors, and planted multiple churches in the surrounding area. Pastor Dan met them in 2010.
In October 2013, Babangida was invited to visit Windsor Community Church, where he spoke after which a fundraiser that day contributed $22,000, mainly for digging wells in that arid land. Maimuna, a trained teacher, started a new school for the community's orphans and others, which had over 100 students when they returned to Nigeria 4 years later.
In Jos, Nigeria, they both attended and graduated from seminary, he studied theology and she advanced teaching skills. July 2021, they were sent by EMS to Maradi, Niger, an Islamic country with 98% Muslims. There they are building relationships in their neighborhood and the small, local ECWA (Evangelical Church Winning All) church; doing community evangelism; feeding weekly many young boys, homeless and some orphaned sent there to study Quran; doing local rural outreach in Islamic Fulani camps up to 150 km (90 miles) away; and discipling the few new converts. They present the Gospel using The Story Scarf, which uses pictures of Creation, the Fall, the Exodus, etc., on a path to Jesus' Birth, Ministry, Death and Resurrection.
They covet your prayers for their 5 children who are in school in Jos, and for God to open hearts to the Gospel, drawing many to believe and receive Christ through faith, so they can be discipled to produce Bible believing, Gospel preaching, multiplying churches, for God's glory.